The Santa Fe association visits Margraten cemetery on Dutch Liberation Day
May fifth, the day that the Netherlands celebrates freedom, the Santa Fe association visited the American cemetery in Margraten to commemorate the fallen soldiers of, amongst others, the 35th Infantry Division. Representatives of the Adoption Foundation and the cemetery's newly appointed ABMC Superintendent Mickael Yasenchak were awaiting the small parade of some of Santa Fe's vehicles and members.
At the arrival in the afternoon the association members enjoyed the interest of the flocking crowd of the cemetery's visitors of that day.
The Santa Fe association is a non-profit organization from the southern region of the Netherlands, which has set as it's goal to maintain the recollection of the Second World War. In particular the courage and perseverance of the allied liberators is being brought to the attention of the public at events and trips. In the case of the Limburg cities of Roermond en Venlo these liberators were the US 35th Infantry Division aka "The Santa Fe Division". The association's name is copied from this division.
According to the regulations of the association the goals are : "the maintaining of historical vehicles from the years 1940 – 1945, Including the appropriate historical gear, weapons and clothing. Secondly the associations aims at: "organising of and / or participating in historical events, activities and commemmorations pertaining to the allied military history of the Second World War.
Without exception the vehicles are from the American, English or Canadian army.

Each vehicle is brought back to it's original state and subsequently the association's fleet numbers many unique items varying from a Harley Davidson motorcycle to a 37 ton Sherman-tank.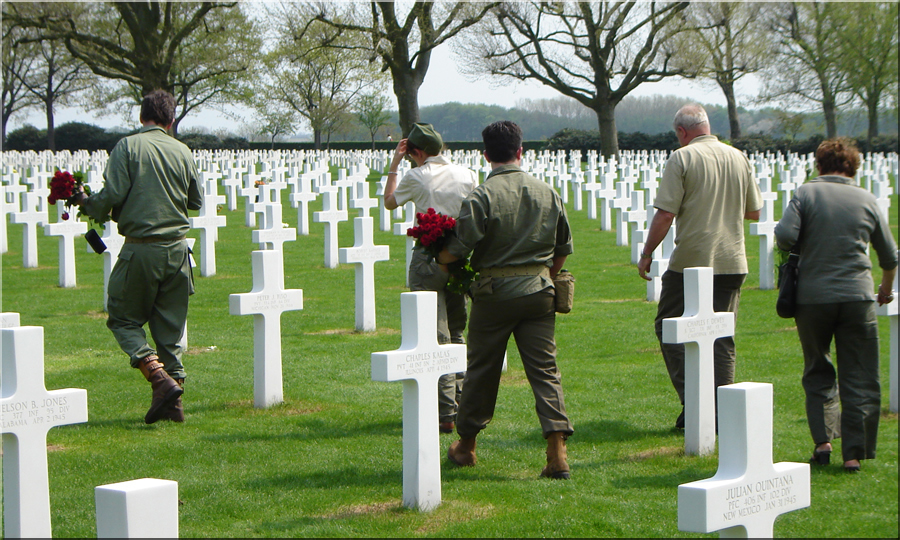 Santa Fe members looking for the gravesites of the fallen soldiers of the 35th Infantry Division
In the customary way of the association the members were asked to wear as much as possible clothes related to the second world war for the visit at the cemetery.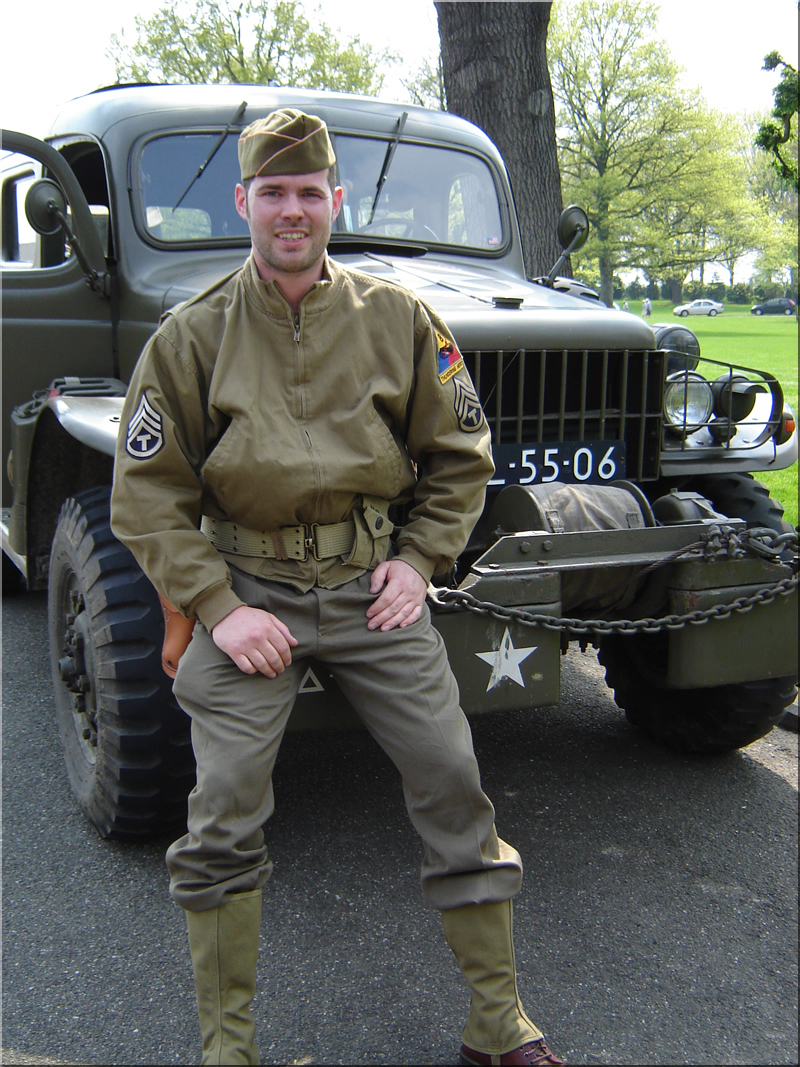 Santa Fe association member Roy Pfennings with 8th Armored Division tanker jacket and driving an Armored Division car
| | |
| --- | --- |
| | |
| Roy Pfennings places flowers at the grave of Pvt Kenneth R. Miller of the 8th Armored Division | The grave of Pvt Kenneth R. Miller |
If you would like to get to know more about the Santa Fe association, you can visit their website at (Dutch):