Memorial Day 2006 at the Netherlands American Cemetery and Memorial Margraten, the Netherlands
A Birthday Wish... Eleven year old boy takes care of Luzerne County soldier's gravesite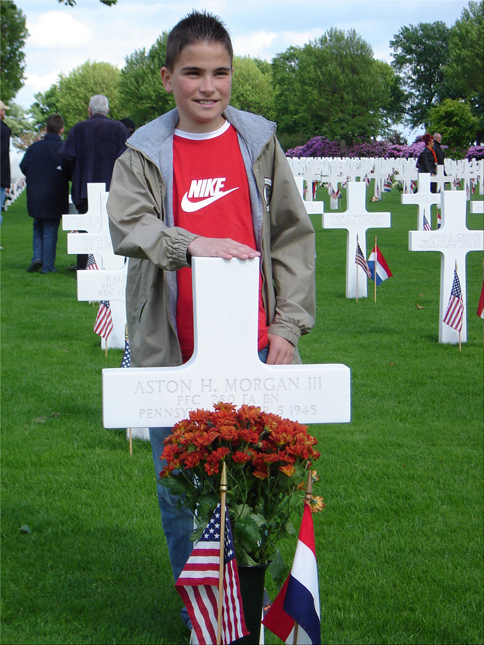 Marvin at the grave of Pfc Aston H. Morgan III
Sixty years and thousands of kilometers separated them, but Marvin Raats and Aston H. Morgan III share a bond forged through a simple birthday wish;
Marvin, at the time he adopted Aston H. Morgans grave an 11-year-old, soccer-playing, video game-loving boy from the south of Limburg, the Netherlands and Morgan was a 19-year-old soldier from Kingston, Luzerne County, Pennsylvania, who was killed in action in Germany on April 5, 1945.
Marvin has long been told of the sacrifices soldiers like Morgan made to liberate his country from the Nazis in World War II. It was 60 years after Morgan was laid to rest at the Margraten cemetery when Marvin decided to make a sacrifice of his own.
He didn't want a new soccer ball or the latest video game for his birthday on July 22, he just made clear that he wanted to "adopt a grave,'
A few weeks later, the boy from the Netherlands visited the grave of the soldier from Kingston for the first time.

In adopting Morgan's grave, Marvin has pledged to care for the gravesite, such as by bringing flowers, and visit it several times a year.
His most unusual birthday wish and dedication touched many, amongst whom Terry Wirick, a librarian from Erie County, PA.

Wirick was so touched by Marvin's story that he contacted the Times Leader, hoping this paper might be able to find additional information on Morgan's life to provide to Marvin, not without succes.

Morgan had graduated from the Kingston High School June 11, 1943. He worked at Craftsmen Engravers before entering the service in February 1944, and being stationed with the 280th Field Artillery Battalion.
In a personal note, which appears to have been written in the yearbook by Morgan, he told a classmate "I'll remember you from the star dust," an apparent reference to a musical revue students at the school performed each year.

Nine months after the article was published in the Times Leader, Marvin was contacted by relatives of Aston Morgan. He now shares Aston's lifestories with them.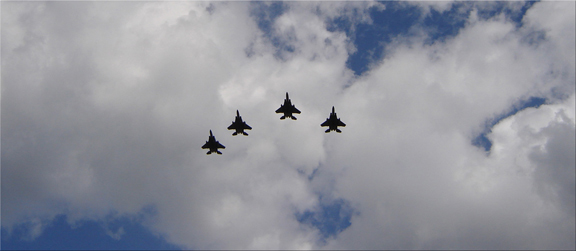 Marvin was impressed by the traditional Fly-over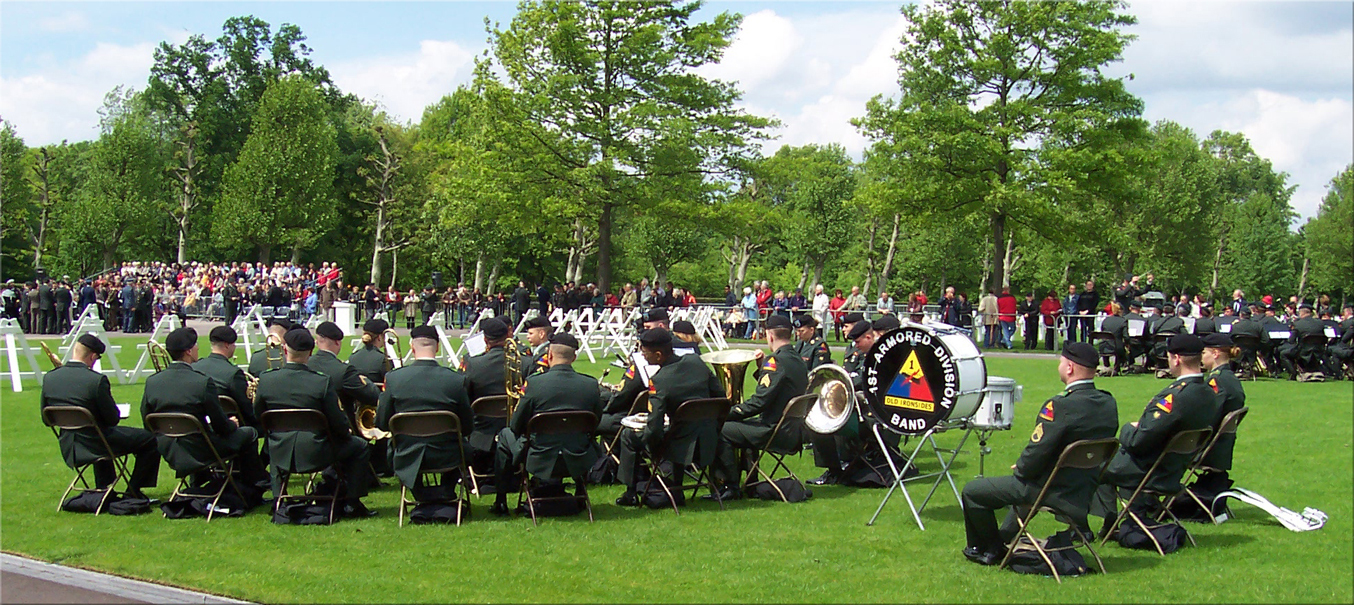 The 1st Armored Division (Old Ironsides) Band contributing to the remembrance